Finding the Best Tree Care Service: Your Guide to Making the Right Choice
When it comes to tree care, it's crucial to find the best professionals who have the knowledge, skills, and expertise to ensure the health and safety of your trees. The search for a reputable tree care service involves considering various factors, such as qualifications, certifications, legal requirements, and insurance coverage. In this article, we will guide you through the process of finding the best tree care service, taking into account the importance of certified arborists, legal obligations, and insurance considerations.
Certified Arborists and Professional Affiliations
A key aspect of finding the best tree care service is to look for certified arborists. These professionals have obtained certification from respected organizations like the International Society of Arboriculture (ISA), indicating their expertise in tree care. Certified arborists have passed comprehensive exams and must earn continuing education credits to stay updated on the latest industry practices. Additionally, consider if the tree care company is affiliated with reputable organizations such as the ISA, American Society of Consulting Arborists, Tree Care Industry Association, or the Florida Arborists Association, as these affiliations often reflect a commitment to high standards of professionalism.

Legal Requirements and Licensing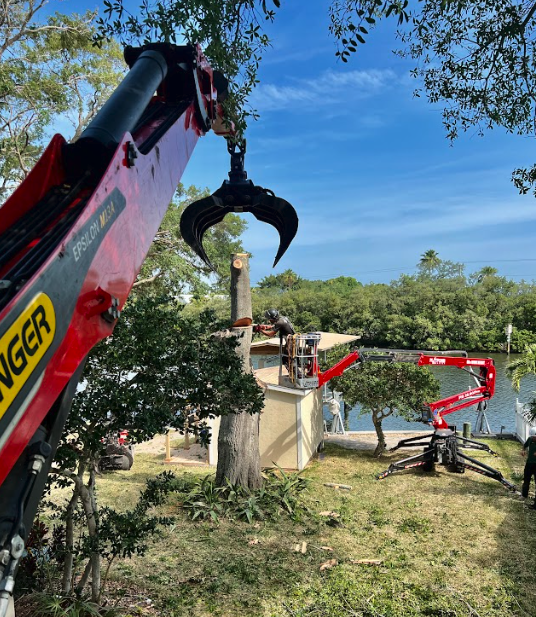 While specific licensing is not mandated for tree service companies in Florida, ensure they have a regular Occupational License, such as an LLC or a Florida business license. These licenses demonstrate that the company operates legally and adheres to local regulations. Additionally, inquire about any permits that may be required for tree work in your area and confirm that the company follows all applicable guidelines.
Insurance Coverage
Before hiring a tree care service, verify that they have adequate insurance coverage. Personal and Property Damage Liability Insurance protects you in case of accidents or property damage during tree care operations. Worker's Compensation Insurance ensures that workers are covered in case of injuries sustained while working on your property. Request proof of insurance and confirm its validity by contacting the insurance carrier directly or utilizing online resources provided by regulatory agencies.
Reputation and Customer Reviews 
Research the reputation of the tree care service by checking customer reviews, testimonials, or asking for references. Reliable companies will have a positive track record and satisfied customers. Online platforms, social media, and local community forums can be excellent sources of information regarding the reputation and reliability of a tree care service.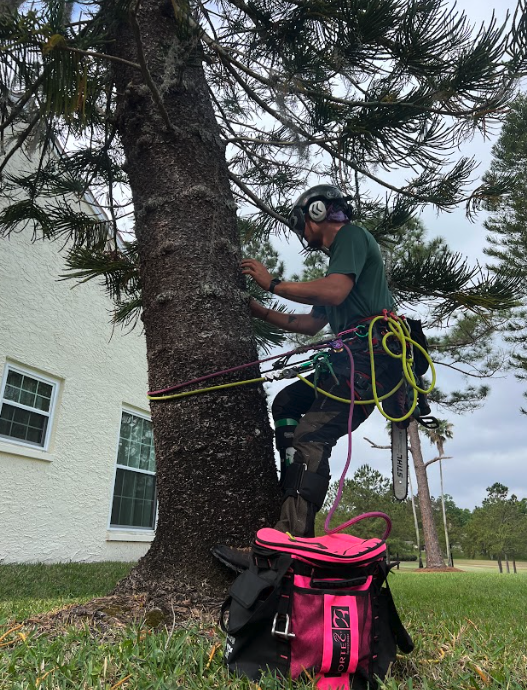 Range of Services and Expertise
Consider the services offered by the tree care company. Do they specialize in the specific tree care services you require? A company that offers a comprehensive range of services, including pruning, trimming, tree removal, stump grinding, and emergency tree care, indicates their versatility and expertise. Inquire about their approach to tree care, emphasizing the use of proper techniques that promote tree health and longevity.
When it comes to finding the best tree care service, it's important to consider factors such as certified arborists, professional affiliations, legal requirements, and insurance coverage. Certified arborists bring valuable expertise to tree care, ensuring the best practices are followed. Confirming the company's compliance with legal obligations and verifying their insurance coverage protect both parties involved. Additionally, researching reputation and evaluating the range of services offered will help you make an informed decision. By following these guidelines, you can confidently select a reliable tree care service that will meet your needs and keep your trees healthy for years to come.