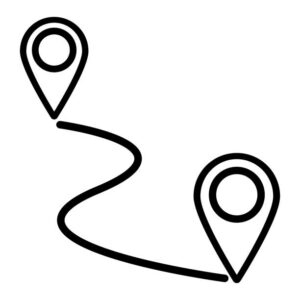 What To Expect From Your Tree Care Job: A Comprehensive Guide
For property owners, tree care might seem like a daunting task to tackle alone. When the time comes for some tree maintenance, knowing what to expect from your tree care job can ease the process. The first step is finding a trustworthy company with ISA Certified Arborists who prioritize your trees and property. At O'Neil's, safety is paramount, and our aim is to guide you every step of the way, maintaining transparent communication throughout. Curious about what to anticipate? Here's an overview of what to expect from O'Neil's for your tree service job.
Initiating the Journey
Commencing the process is about securing a free estimate appointment. Upon your call, we'll collect your contact details and a brief description of your tree care needs. Based on this, we'll assign an estimator tailored to your requirements. Before your appointment, you'll receive an email introducing your estimator, complete with their photo. Also included is a video highlighting the significance of proper tree care for your property's health and safety.
The Consultation
On the appointment day, your estimator will give you a heads-up call before arriving at your property. During the consultation, they'll gather more information about your needs. This could range from light pruning to plant health care or full removal. The tree expert will educate you on your tree species, assess their condition, and offer suggestions aligned with your goals. They'll also address permits, power line shut-offs, or dig safe surveys, if necessary. Expect multiple options to make an informed decision.
During this visit, photos will be taken, and a detailed description of your requirements will be recorded. This ensures that the crew handling the work knows precisely what's expected.
Post-Consultation Steps
After the consultation, you'll receive an email containing the proposal. This includes a comprehensive breakdown of the work, accompanied by the discussed notes and photos. If permits are needed, the estimator will clarify the reasons and processes. Once approved, O'Neil's takes care of the permitting process, easing your load. To proceed, a 10% deposit is required.
Scheduling and Service Day
Upon proposal acceptance, the logistics team will schedule the job with a crew equipped for the task. Regular office updates will keep you informed. The service day begins with the crew's arrival at your property. These professionals are skilled in ISA Standard Pruning Practices and adhere to safety protocols. Armed with the work order and photos, they'll diligently follow your requirements. When the job wraps up, the crew ensures a tidy property and piles any debris by the road, offering debris removal as an optional add-on.
Wrapping Up the Journey
Once the job is completed, an email invoice will be sent. O'Neil's staff will follow up to ensure your satisfaction. Expect future check-ins to monitor your trees' well-being and discuss potential future pruning.
O'Neil's mission is to enhance your property's condition while fostering open communication. With dedicated ISA Certified Arborists, you can rest assured that your trees are in capable hands. Feel free to reach out with any queries or concerns – we're here to assist every step of the way!