Understanding the Impact of Moss and Vines on Tree Health
The presence of moss and vines on trees can be a captivating sight in nature, adding a touch of beauty and whimsy to the landscape. While moss and vines themselves do not typically kill trees, their extent and specific circumstances can affect tree health. In this article, we will delve into the considerations surrounding moss and vines, exploring their potential impact on trees and discussing how to maintain tree vitality in their presence.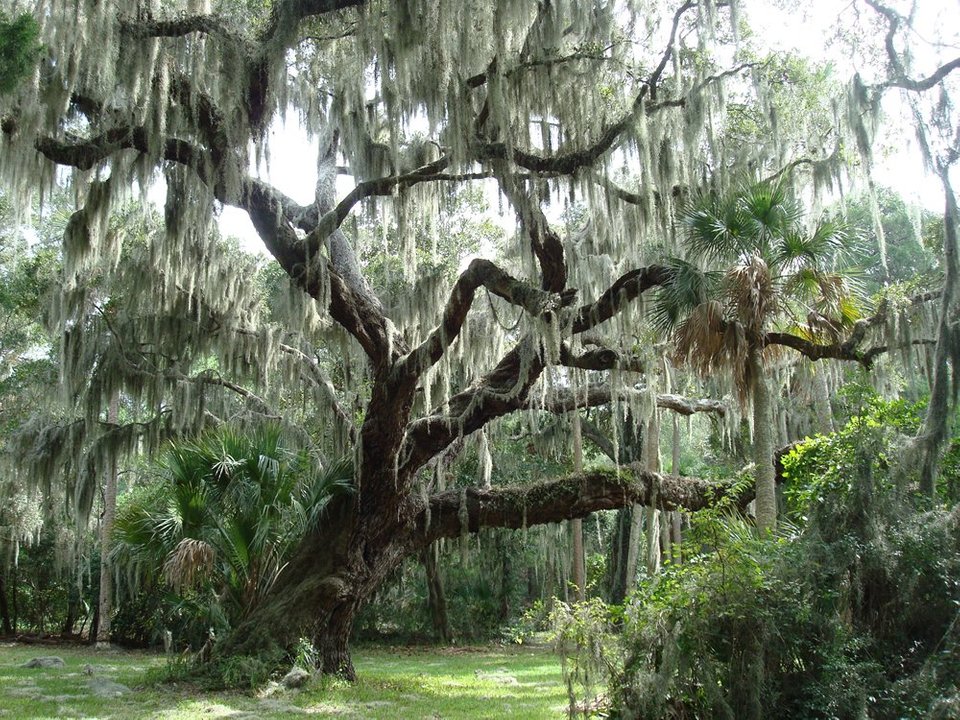 Moss and Its Effects on Trees: Moss, a non-parasitic plant, flourishes in damp and shaded environments. Generally, moss does not directly harm trees. However, when it grows excessively on the tree's bark, it forms a layer that retains moisture against the tree's surface. Prolonged moisture retention can create a conducive environment for the development of fungal diseases or decay. This risk is particularly heightened if the tree's bark is already compromised or if other factors weaken the tree's defenses.
Vines and Tree Risk: Certain types of vines, such as English ivy or kudzu, can pose a risk to trees if left uncontrolled. These aggressive climbers have the potential to scale a tree's trunk and branches, which can have detrimental effects on the tree's health. As vines grow, they can shade the tree's foliage, hindering its ability to photosynthesize and impeding its growth. In severe cases, the dense growth of vines adds weight to the tree, causing structural stress and the potential for branch failure.
Furthermore, if vines tightly wrap around a tree's trunk, they can strangle or girdle it. This constriction disrupts the flow of water and nutrients, ultimately leading to the decline or death of the tree. Vines can quickly become invasive and overpower the tree, so it is crucial to address their growth promptly.
Understanding the Variables: It is important to recognize that the impact of moss or vines on tree health can vary depending on various factors. The species of the tree, its overall health, the environmental conditions, and the specific characteristics of the moss or vine involved all play a role. Different tree species may respond differently to moss or vines, and the overall health of the tree determines its ability to withstand any potential threats.
Managing Moss and Vines: Regular monitoring and timely management of excessive moss or vine growth are essential for maintaining tree health. Keeping the moss growth in check, especially on trees with compromised bark, can help prevent the development of fungal diseases or decay. Similarly, controlling the spread of invasive vines is crucial to ensure a tree's vitality. Pruning or removing vines that pose a risk and employing techniques to discourage their growth can help protect the tree from the adverse effects of vine infestation.
Consulting an Arborist: If you have concerns about moss or vines on your trees, it is advisable to consult with a certified arborist. Arborists are professionals trained in tree care and can provide specific guidance tailored to your situation. They will assess the health of your trees, recommend appropriate management techniques, and help you develop a long-term care plan to ensure the well-being of your trees in the presence of moss or vines.
While moss and vines themselves do not typically kill trees, their presence can impact tree health depending on various factors. Excessive moss growth can contribute to fungal diseases or decay, particularly on trees with compromised bark. Invasive vines, on the other hand, can hinder a tree's photosynthesis and create structural stress, potentially leading to the decline or death of the tree.
To safeguard the health of trees in the presence of moss or vines, regular monitoring, timely management, and proper tree care practices are essential. By staying vigilant and seeking guidance from certified arborists, we can ensure the longevity and vitality of our beloved trees in harmony with nature's enchanting embellishments.