Root Barrier: Understanding its Purpose and Benefits in Landscaping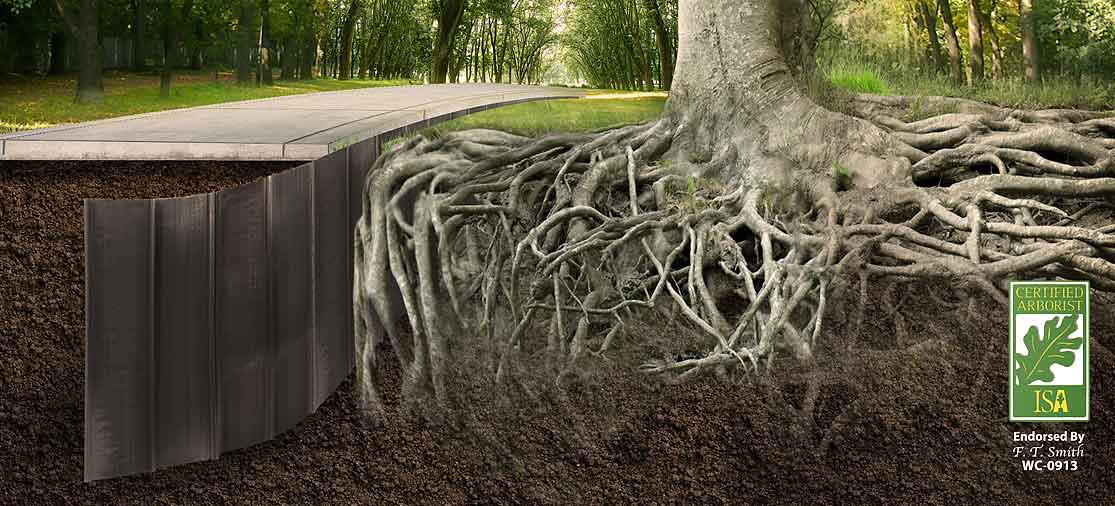 When it comes to managing trees in urban and suburban environments, the growth of tree roots can sometimes present challenges. That's where root barriers come into play. A root barrier is a physical barrier installed in the ground to restrict the growth of tree roots. In this article, we will explore what a root barrier is and delve into the reasons why it is used in landscaping.
What is a Root Barrier?
A root barrier is a specially designed barrier made of materials such as plastic or metal that is installed vertically into the soil. It forms a barrier that redirects or restricts the growth of tree roots, preventing them from spreading into unwanted areas. Root barriers are typically installed around trees, shrubs, or specific areas in the landscape where root control is desired.
Reasons for Using a Root Barrier:
Foundation Protection: One of the primary reasons for using a root barrier is to protect building foundations. Tree roots, especially those of large and mature trees, can exert significant pressure on foundations, leading to cracks and structural damage. By installing a root barrier between the tree and the foundation, the barrier guides the roots away from the building, reducing the risk of damage.
Infrastructure Preservation: Root barriers are essential for preserving infrastructure such as sidewalks, driveways, and underground utilities. Tree roots have a natural tendency to seek out water sources, which can lead them to grow into pipes, causing blockages and leaks. By installing a root barrier alongside these structures, the roots are directed away, preventing costly damage and maintenance issues.
Landscape Management: In landscape design, root barriers can be utilized to create boundaries and manage the growth of trees or shrubs with aggressive root systems. By containing the roots within a designated area, it becomes easier to maintain other landscape features like flower beds, lawns, or neighboring plants. This controlled growth ensures a harmonious and well-maintained landscape.
Tree Growth Control: Certain tree species have expansive and invasive root systems that can cause problems in urban settings. Installing a root barrier around these species helps manage their growth and prevents them from encroaching on nearby structures or plants. It allows for better control over the size and spread of the trees, minimizing potential conflicts.
Benefits of Using Root Barriers:
Prevents damage to building foundations, sidewalks, and driveways.

Preserves underground utilities and reduces the risk of pipe blockages.

Enhances landscape management by containing root growth.

Allows for better control of tree growth and prevents encroachment.

Reduces the need for costly repairs and maintenance.
Root barriers are valuable tools in landscaping and urban tree management. They serve multiple purposes, including protecting foundations, preserving infrastructure, managing landscapes, and controlling tree growth. By installing a root barrier, property owners and landscapers can effectively redirect or restrict tree roots, ensuring a safer and more manageable environment. If you are facing root-related challenges in your landscape, consulting with a professional arborist or landscape specialist can help determine the appropriate root barrier design and installation techniques for your specific needs.