Embark on a Thrilling Nature Scavenger Hunt in Florida!
Calling all adventurers and nature enthusiasts! Get ready for an unforgettable family experience as you embark on a captivating nature scavenger hunt in the beautiful landscapes of Florida. Explore lush forests, sandy beaches, and vibrant wetlands while seeking out hidden treasures of the natural world. From spotting colorful native birds to discovering unique seashells, this scavenger hunt promises excitement, learning, and quality time together. So gather your loved ones, grab your binoculars and magnifying glasses, and set out on a quest to uncover the wonders of Florida's diverse flora and fauna. Get ready to make cherished memories and connect with nature like never before! Take the Family for a hike on one of the 7,000 miles of hiking trails through out the state and see how many of the things on the list you can find.
To learn more about native and invasive species check out the blog Invasive Species Explained: The Different Categories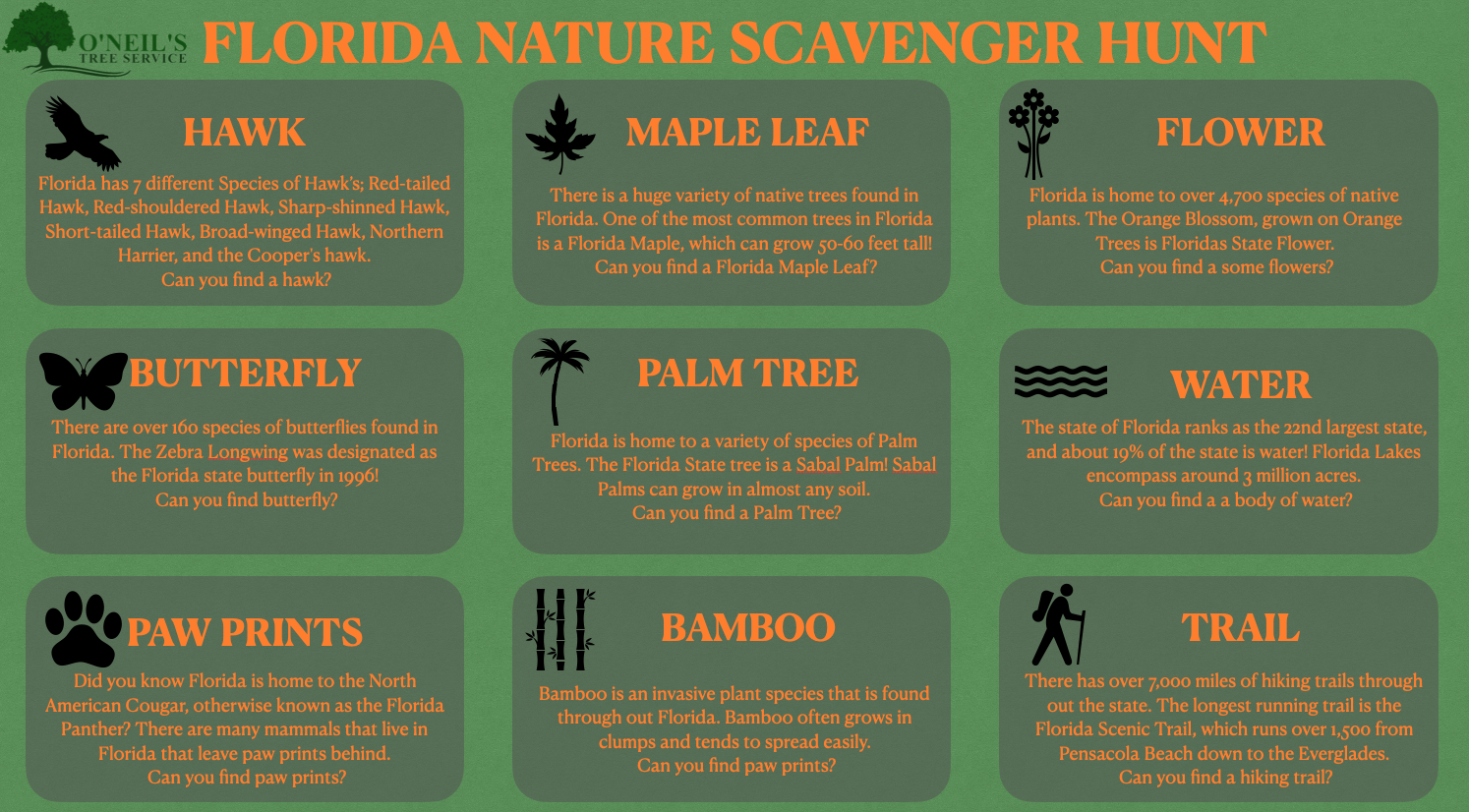 Don't let the fun end there! Share your fantastic discoveries on our Facebook page by submitting photos of all the items on the list for a chance to win an exciting family-friendly prize. Whether it's a snapshot of a vibrant butterfly or a seashell from the shore, your photos could lead to a memorable reward. So, gather your cherished memories and let the scavenger hunt excitement continue. Snap, share, and seize the chance to win big!