Asian Longhorned Beetle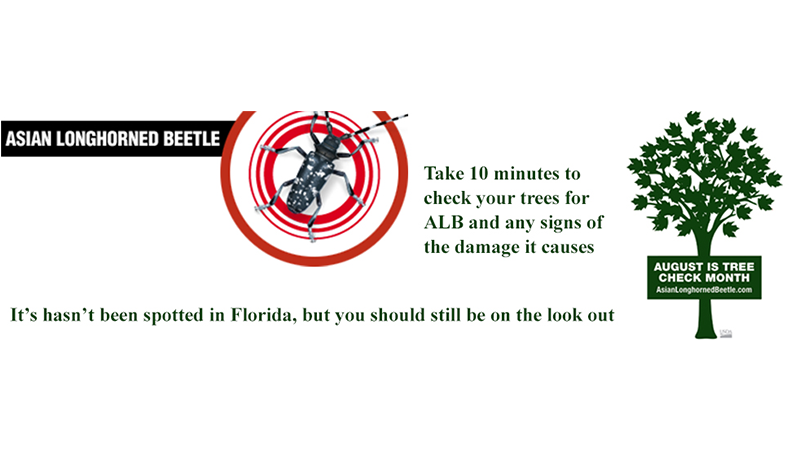 The Asian Longhorned Beetle (ALB) has not been spotted in Florida, but it has been found in 5 states so far: New York, New Jersey, Massachusetts, Illinois and Ohio. Illinois and and New Jersey believe they have eradicated it through a close watch and from removing the trees that the beetle had infested.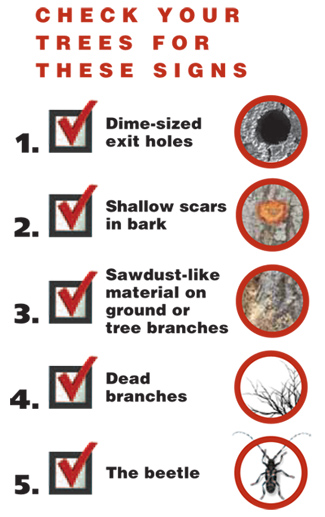 The United States Department of Agriculture has put together a helpful page websites where you can learn about the ALB and how to inspect for it. The bad part about this pest is that once it has infected your trees there is no way to remove it. You have to remove your tree to get rid of it. You can visit the site to get more information: www.asianlonghornedbeetle.com
The ALB was first discovered in 1996 and it is thought that it made it over in packing materials from Asia. This sucker likes hardwoods and so far has been found on:
Ash
Golden Raintree
Hackberry
Poplar
Mimosa
Moutain Ash
Horse-chestnut
Elm
Katsura
Maple
Willow
London Plantree
Birch
More than 80,000 tree have been lost so far, which is why at O'Neil's Tree Service, even thought it has not been spotted in Florida, we suggest you keep an eye out for it, and if you find it report it. There are many resources as well as a way to report in sightings of this beetle at www.asianlonghornedbeetle.com.
You can also always give us a call at O'Neil's to do an inspection of your tree for this or and all other reasons. Call us at 727-599-7548.